Osceola Turkey Hunting
Osceola Turkey Hunting
For several years, clients have asked me to find an Osceola Turkey hunt for them. I have avoided the question stating that I just hadn't found the outfitter for who I wanted to book their hunts.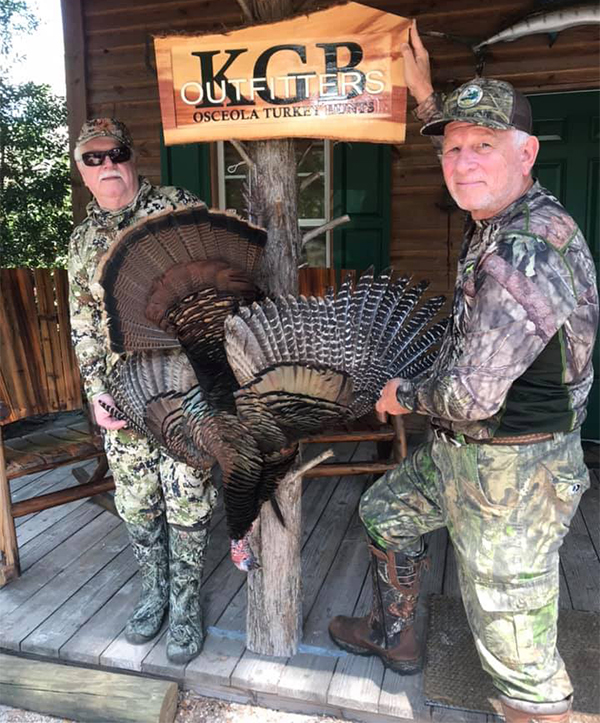 To be clear, there are a lot of really good guides and outfitters in FL offering Osceola Turkey hunts. I've hunted with a few of them. But, until I hunted with Ken Boyer of KGB Outfitters I had not found the one I felt was perfect for my clients. So, we agreed that I could have a block of the season where I could have my clients hunt and with me in camp helping things along.
For the 2021 season, that block of time is March 22 thru 30 with hunts conducted March 23-25 and 27-29 and 22, 26 and 30 being travel dates. I will have three slots for hunters in each hunt date and offering 1:1 guide, lodging, meals and transportation. Cost is $2,500 for one bird. For those desiring to fly into Gainesville, I will pick you up at the airport and take you back after your hunt.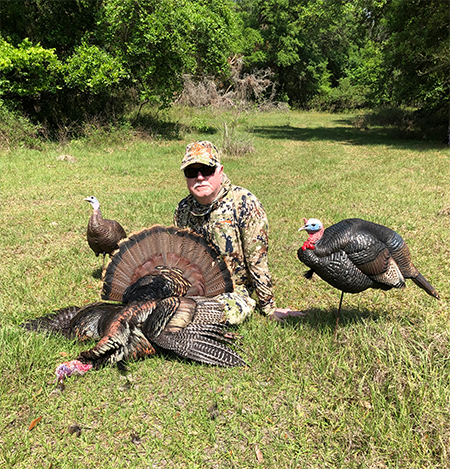 KGB Outfitters is located in Levy County, approximately 20 miles SW of Gainesville. Lodging is a 2BR, 2 Bath cabin with a kitchen and dining room. The Living Room is Ken's trophy room which contains a great collection of hunting memories from all over the world. The cabin is well kept, very clean, and the food is excellent. The grounds and equipment are all kept in excellent condition.
Hunts are conducted on the 600 acres surrounding the cabin as well as other private lands nearby. We do not spend a lot of your hunting day driving from one property to another…everything is close. We hunt primarily from ground blinds with decoys and we do the calling but, we are always open to doing it 'your way' to ensure that you have a truly great hunting experience. You may hunt with shotgun or bow.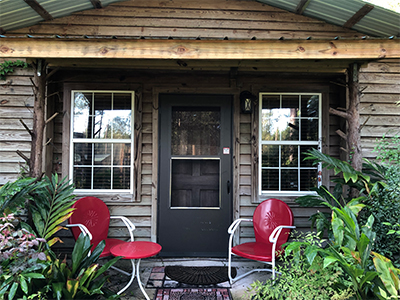 2021 Price and Schedule
Hunt = $2,500 for 1 bird
March 20 – March 23
SOLD OUT
March 23 – March 26
3 OPENINGS
March 26 – March 29
3 OPENINGS
March 29 – April 2
1 OPENING
April 2 – Arpil 6
3 OPENINGS
Please contact me for current availability.
Email me at Larry@LarryNewton.com or call me at (270) 909-1049.
Please visit the links below for more information about turkey hunting in Mexico.
If you have any questions, please give me a call or email me at Larry@LarryNewton.com.