Pheasant & Quail Hunting in Mexico
Pheasant and Quail Hunting in Mexico
Most people are aware of the excellent quail hunting in Mexico for both the Gambel and California Quail. However, many are surprised to learn that we have fantastic pheasant hunting there, too. In a typical season, we will harvest around 2,500 birds from our lodge alone. Early in the season, we like to hunt pheasants in the morning and doves in the afternoon.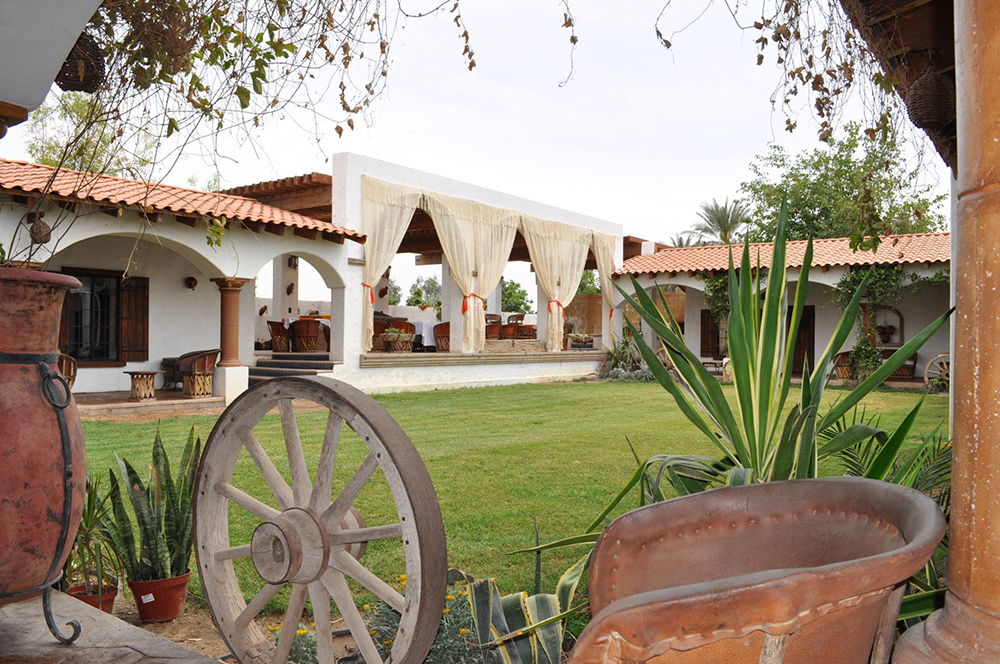 We hunt these pheasants and quail out of a lodge in Baja, MX. Just south of Mexicali, CA. While we don't have a well-defined quail season, pheasant season normally opens on the third Friday of October and runs thru the end of February. These are all wild birds, we do not hunt any pen-raised birds.
Our quail hunting is normally limited to parties of four hunters. This is due to the fact that these birds are serious runners and will not hold for a dog. Therefore, we use 'bird boys' to flush the birds and have found that it is much safer for all to limit the size of the party.
The lodge is a stereotypical Mexican Hacienda with twelve rooms, each with a private bath and suitable for double occupancy. Our chef prepares meals of Tex-Mex, as well as traditional Mexican and International cuisines.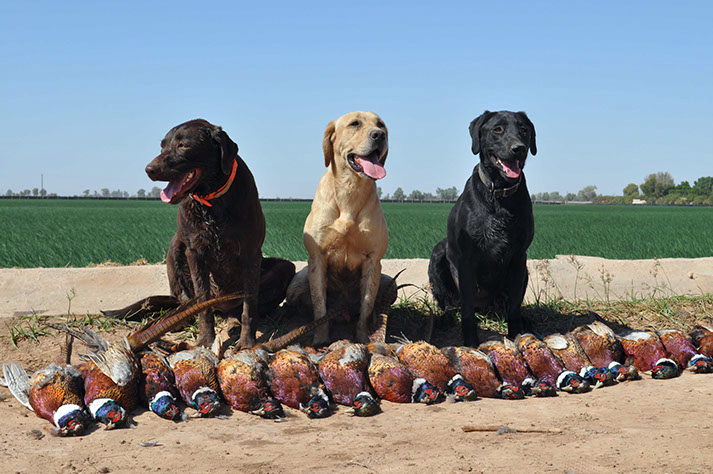 Our ability to customize your trip for a larger party makes this a perfect situation for a corporate retreat, where groups of 24 will have exclusive access to the facility. A typical 5-day itinerary is travel on days one and five and hunt days two thru four. Additional days and special itineraries are available for large groups.
For this hunt, you will fly into San Diego. For groups of 4 – 24, we will pick you up at the airport there and provide transportation to the lodge. Otherwise, you will need to rent a car at the airport and drive to Mexicali, CA where we will meet you and take you to the lodge from there. A third option is to drive your personal auto to Mexicali.
A standard itinerary hunt for groups of 4 - 24 is $2,250 (based on double occupancy) and includes transportation to/from the airport in San Diego, lodging, meals, hunting license, and use of our shotgun.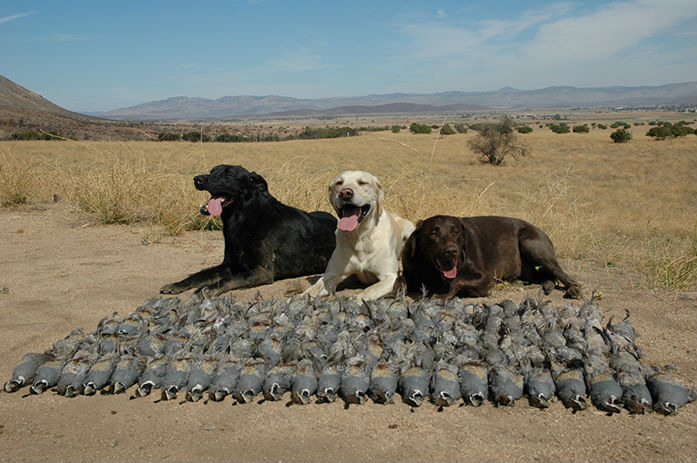 Our hunts are fully guided and may be customized to meet your needs. Price does not include gratuities or ammo, which may be purchased at the lodge. Pheasant loads are $18/box and quail/dove loads are $15/box. It is not permitted to bring uncooked birds back into the US from Mexico. If you would like to bring some birds home with you, we will cook and package four birds for $15.
Please contact this outfitter directly for current availability and pricing.
Email arturomalo@bajahunting.com or call his cell 011-52-686-946-0244.