Dove & Duck Hunting in Mexico
Wing-Shooting in Mexico
The high-volume, no-limit dove and duck hunting in Mexico is much better than most people realize and is comparable to that of the great hunts in Argentina in many ways. On the plus side, this hunt is significantly less expensive AND it offers some great White-Wing shooting, which they do not have in SA. Also, the trip itself is not nearly so long or costly.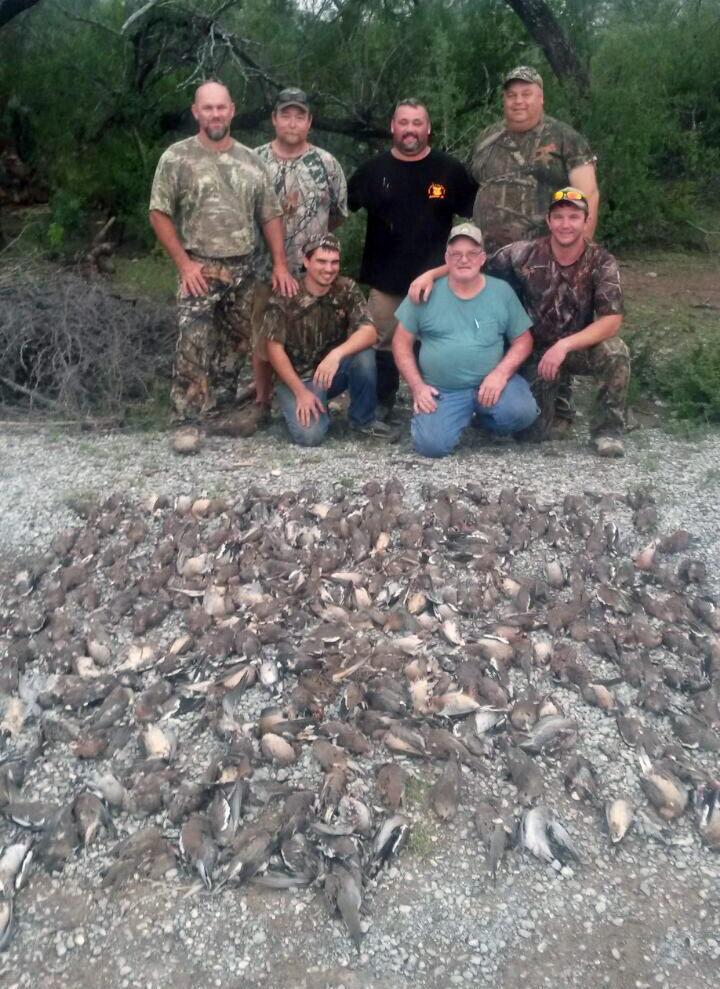 This hunt takes place in the Mexican state of Nuevo Leon. Your hunting accommodations will be in the outfitters home complex where there are four bedrooms, each with its own bathroom/shower and outside private entrance. There is plenty of hot water for your shower and each of the rooms are clean and comfortable. Food here is typical Mexican fare. We don't do a lot of walking on these hunts. Mostly we hunt from under shade trees located along fence rows adjacent to the fields and they are all pretty much accessible by truck.
We can accommodate up to ten hunters and offer three full days of hunting, normally 3 morning hunts and 3 afternoon hunts. Our dove hunts are typically conducted from August 1st through the end of October. Each of the past few years, the doves have been coming in early and the land-owners are losing a good bit of their crops. Due to the significant loss in revenue, the governor has been opening the season a bit early in order to save as much of the crop as possible. During this early season, we will shoot Blue Pigeons, Mourning Doves and White-Wing Doves. From early August until mid-September, we have mostly White-Wing. We use 'Bird Boys' to retrieve your birds and you can expect to shoot well over 200 birds each day. At the beginning of November, we transition into duck hunting and continue thru deer season until the end of February. These are mostly transient birds and decoy very well allowing hunters to often shoot 100+ birds each day.
Pricing for each of these hunts is $1,750. Ammo is not included in the price and is available for $15/box.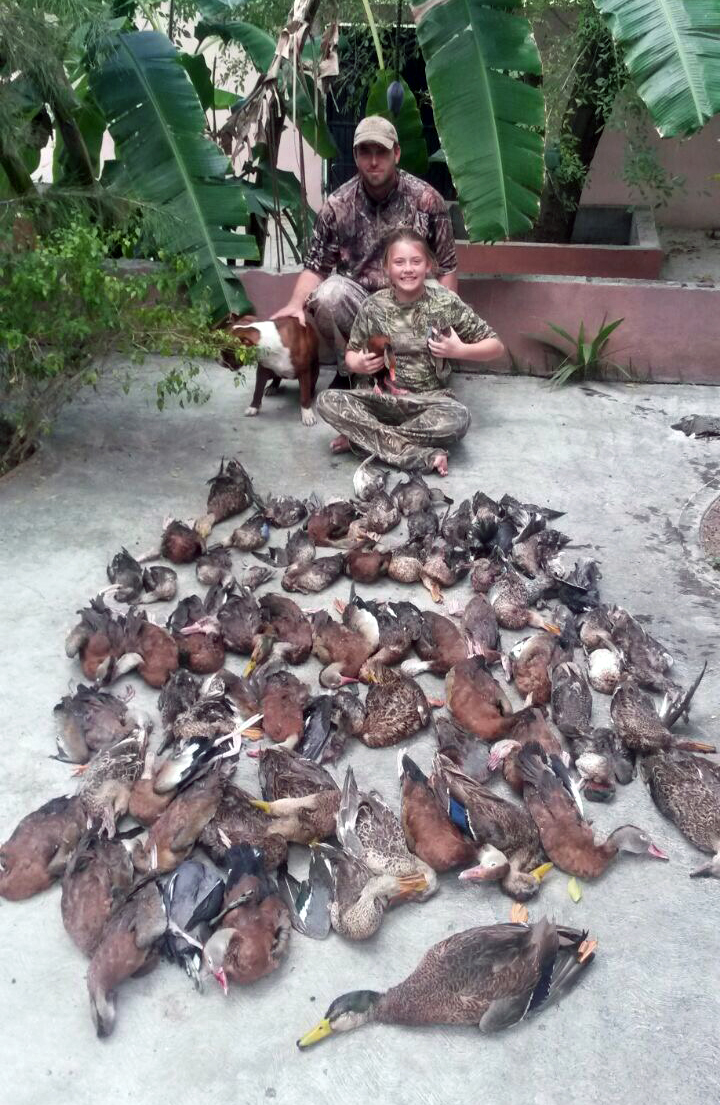 You should make your travel arrangements to fly into the International airport at Monterrey, MX (airport code MTY) capital of the state of Nuevo Leon. We will pick you up at the airport there and provide transportation to the Outfitters facility. At the end of your hunt, we will transport you back to the airport in Monterrey (or Laredo). As an alternate, you may fly or drive to Laredo, TX (airport code LRD) and we can provide the same pickup/drop-off service for you up at the airport there. When driving to Laredo, parking in the Long-Term Lot at the airport is only $5/day and is a very safe place to leave your vehicle.
When you come to Mexico to hunt doves or ducks with us, we provide transportation to/from the airport, lodging, meals, hunting license, use of our shotgun, 12Ga. or 20Ga. If you want to bring you own gun, the permit fee is $250 and allows you to bring in up to two guns with a maximum of 100 rounds of ammo for each gun. Please allow at least two months to process the permit. If you need any assistance in making your travel arrangements, please let me know and I will be happy to assist you.
Please contact me for current availability.
Email me at Larry@LarryNewton.com or call me at (270) 909-1049