Travel to the Amazon Rainforest
Booking Your Peacock Bass Fishing Trip Through Larry Newton Outdoors.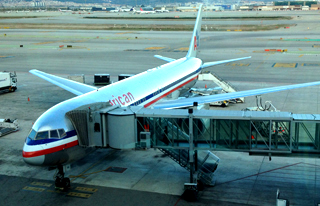 Booking: For the Floating Cabin trip, the outfitter requires me to book groups of 4 to 12 persons in even numbers. For most of us, it is difficult to find 3 or more friends to get together at the same time for this trip. Therefore, I maintain a list of individuals and pairs and fit them together to form a group. All cabins and hotel rooms are double occupancy, so it is always better for you if you can find at least one other person to come with you.
The first thing you need to do is to call me and get your name on the list. I will not require a deposit until we have a group of 4 or more to reserve your date.
You will need a U.S. issued passport that is valid for a minimum of six months from the date of your entry into Brazil and a Brazilian Visa. I can help walk you thru the process to accomplish each of those..
For groups of 10 or more, I can typically get a pretty good discount on American Airlines for the entire group, but they will not give me a discount for fewer than 10 people. If the group all leaves from the same airport, then the discount will apply to the entire fare.
Hosting: I am available go along as the 12th person and personally escort your group from your home airport all the way to the camp and return. I will remain in the camp with you, fish with you and video your entire trip and provide personalized DVDs for each angler commemorating your trip. In addition, I provide a hotel room* (double occupancy) upon your return to Manaus, Admiral's Club access for the entire group on both departing and returning flights.
Pricing: The Floating Cabin Fishing Adventure is $4,995/person and includes everything from the time we pick you up at the airport in Manaus until you return. It does not include International airfare, tips, purchases made in Manaus, hotel stay* on return to Manaus, jigs purchased in camp or tips.
I will require a non-refundable 50% deposit as soon as we have assembled a group to reserve your date and the remaining 50% no later than 60 days prior to departure.
I have two trips for the 2018/2019 season in promotion: November 9 – 18, 2018 and December 1 – 9, 2018. CALL FOR DETAILS!
*I provide a hotel room upon return to Manaus after the trip on all trips hosted by me so you have a place to relax while waiting for your flight.
Email me at Larry@LarryNewton.com or call me at (270) 909-1049.