Coues Deer Hunting in Mexico
Coues Deer Hunting in Mexico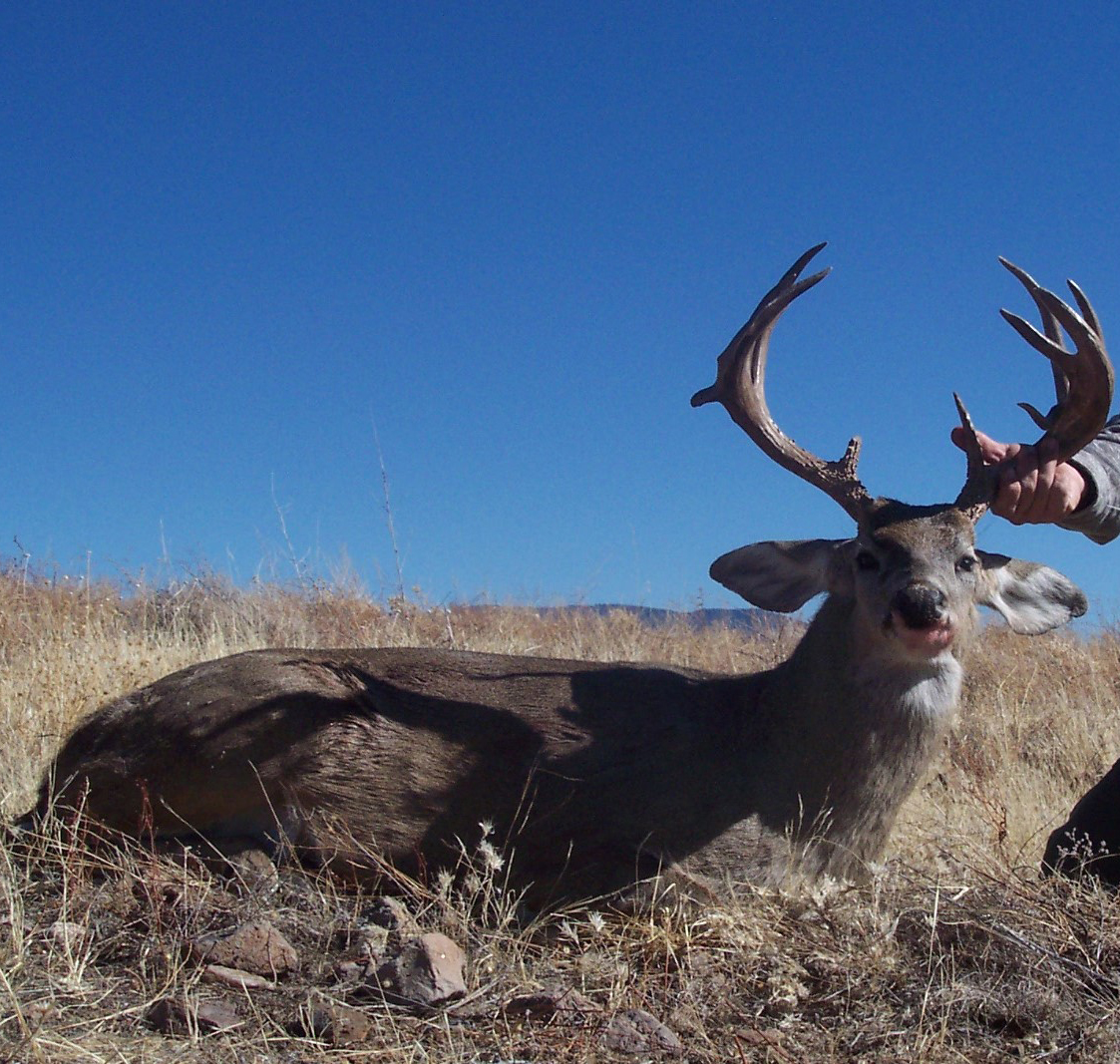 Coues Deer hunting in Mexico is great and you do not have to wait to be drawn for a tag. We hunt these trophy Coues in the state of Chihuahua, from 2 to 5 hours west of Chihuahua City on total leases of over 80,000 acres. Most of this land is between 6,000 and 7,500 ft. elevation in the Western Sierra Madre Mountains where we have excellent populations of Coues Deer and other species of wild game.
The Coues Deer rut in Mexico kicks in a little later than in the US and you will find the best time to come is normally in January for gun hunters and late November to early December for bow hunters.
Your hunt lodging will be in ranch houses scattered around our hunting leases. There is plenty of hot water for your shower and each of the houses are clean and comfortable. These are mountain hunts, meaning that you will be in very remote areas. One of our ranches is over 20 miles from the end of the nearest paved road to the property. Electricity is provided by generator, solar panels or a combination of both. One of our ranches has an airstrip, so you can charter a flight from the airport in Chihuahua City to the ranch if you want to avoid the 3 hour drive each way.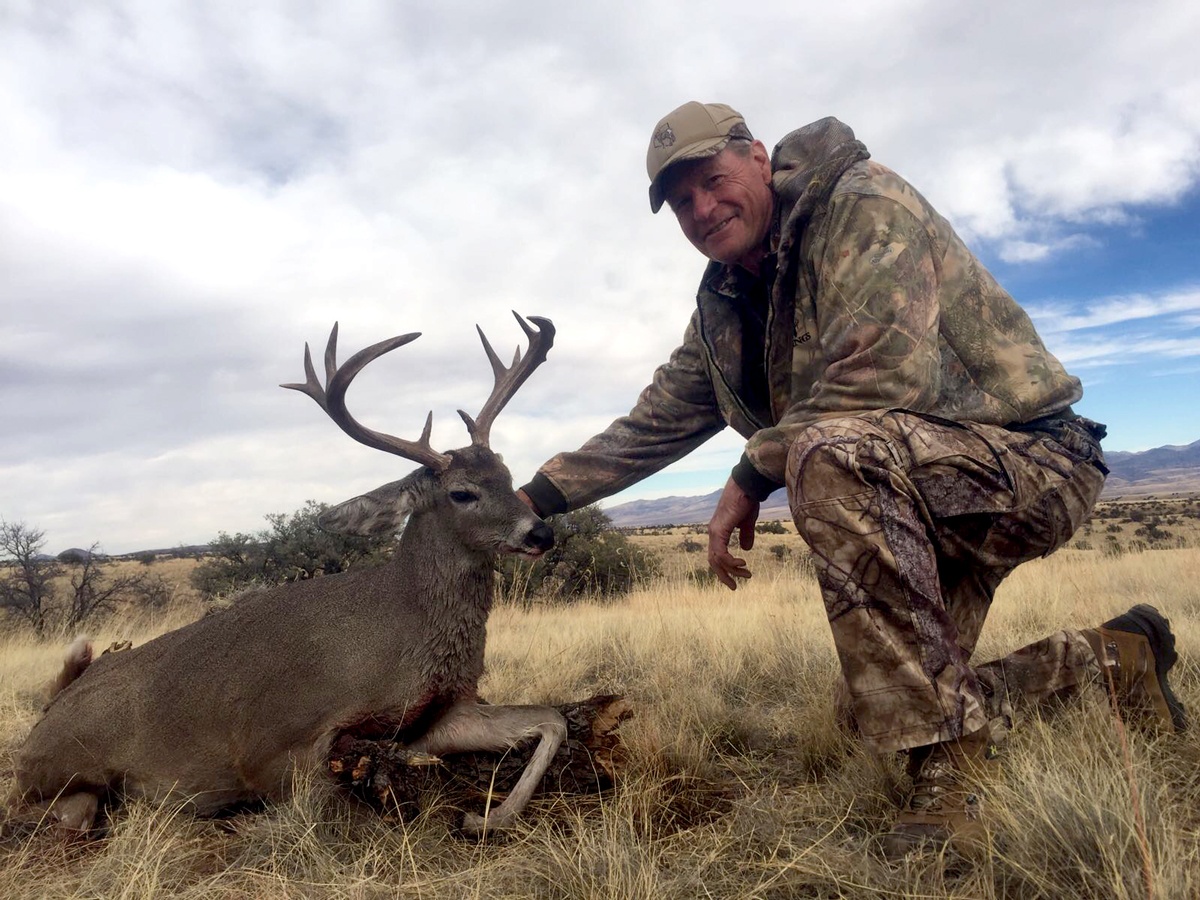 Our camp cook has been with us for several years now and she prepares delicious meals of mostly Mexican cuisine. And don't forget the clean, crisp mountain air. You should be in pretty decent shape for this hunt simply due to the higher elevation and you will likely do quite a bit of walking as some of the areas we hunt are down in the canyons and others are up on the plateaus.
Our rifle hunts are spot and stalk. Since these hunts are conducted at the higher elevations in mostly pine forest, we do not spend as much time glassing as they do on the desert hunts in Sonora. Naturally, there are areas where we may glass but for much of your hunt, you will not be able to see farther than 200 yards and you may Expect shots of 100 – 200 yards. When we hunt a ranch that does offer the opportunity to glass, you may have a shot opportunity as far out as 600 yards.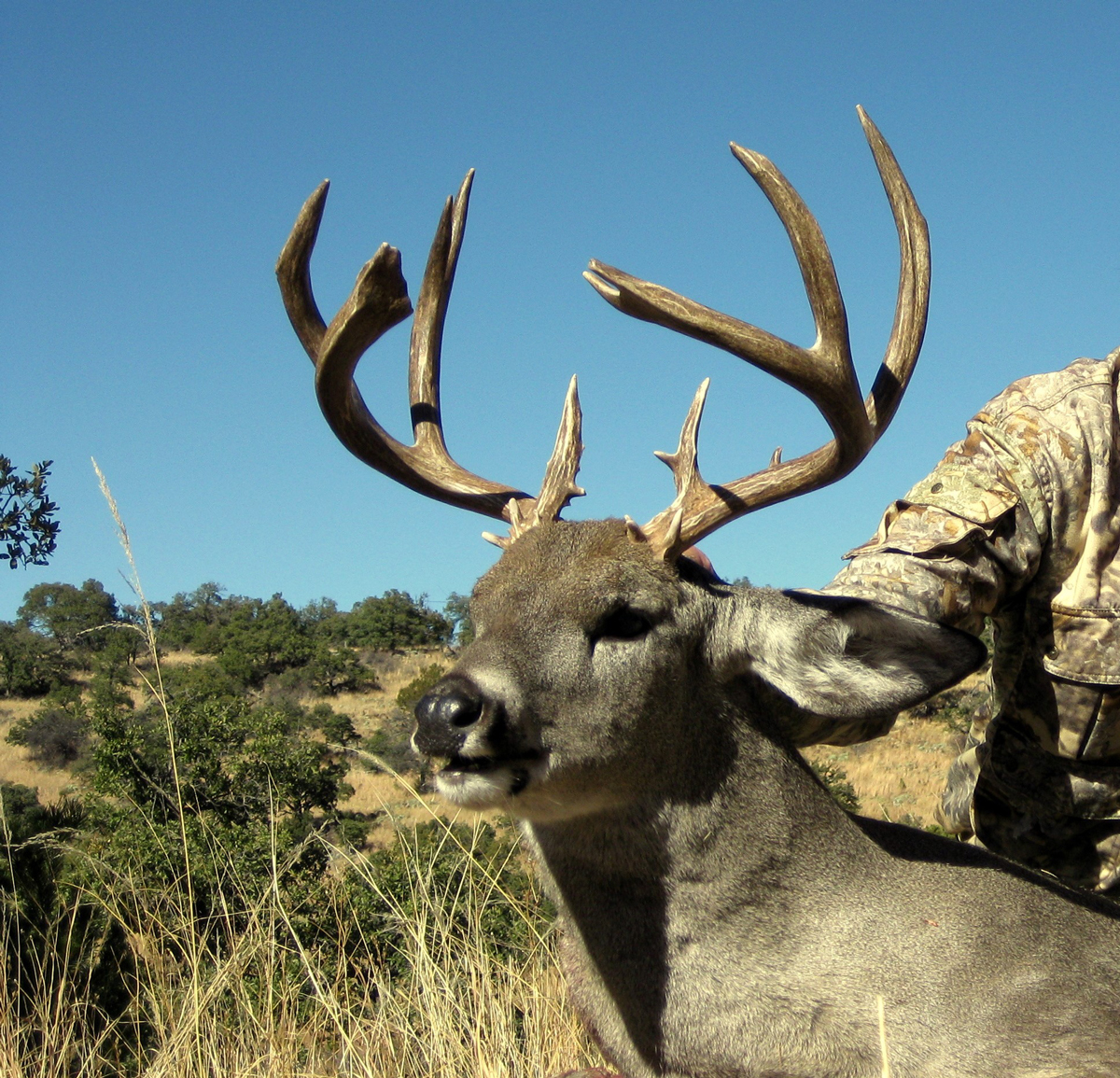 Coues Deer bow hunts are from popups setup near water holes and shots will be from 20 to 60 yds.
We limit our Coues Deer hunts to five hunters and offer five full days of hunting. Most of our Coues Deer bucks score between 100 and 120, so we do not have any special pricing or trophy fee structure for trophy/management bucks as anything over 100 is considered a trophy. For SCI hunters, these Coues are Gold Medallion.
Our Coues Deer hunts are $5,500 and shot opportunities have been 80% successful for the past 10 years.
Please contact me for current availability and pricing.
Email me at Larry@LarryNewton.com or call me at 270.293.6618.