Dove Hunting in Mexico
Dove hunting in Mexico is an ideal destination for those who love wing shooting but don't want to spend the time and money to go to Argentina every year to harvest large numbers of doves.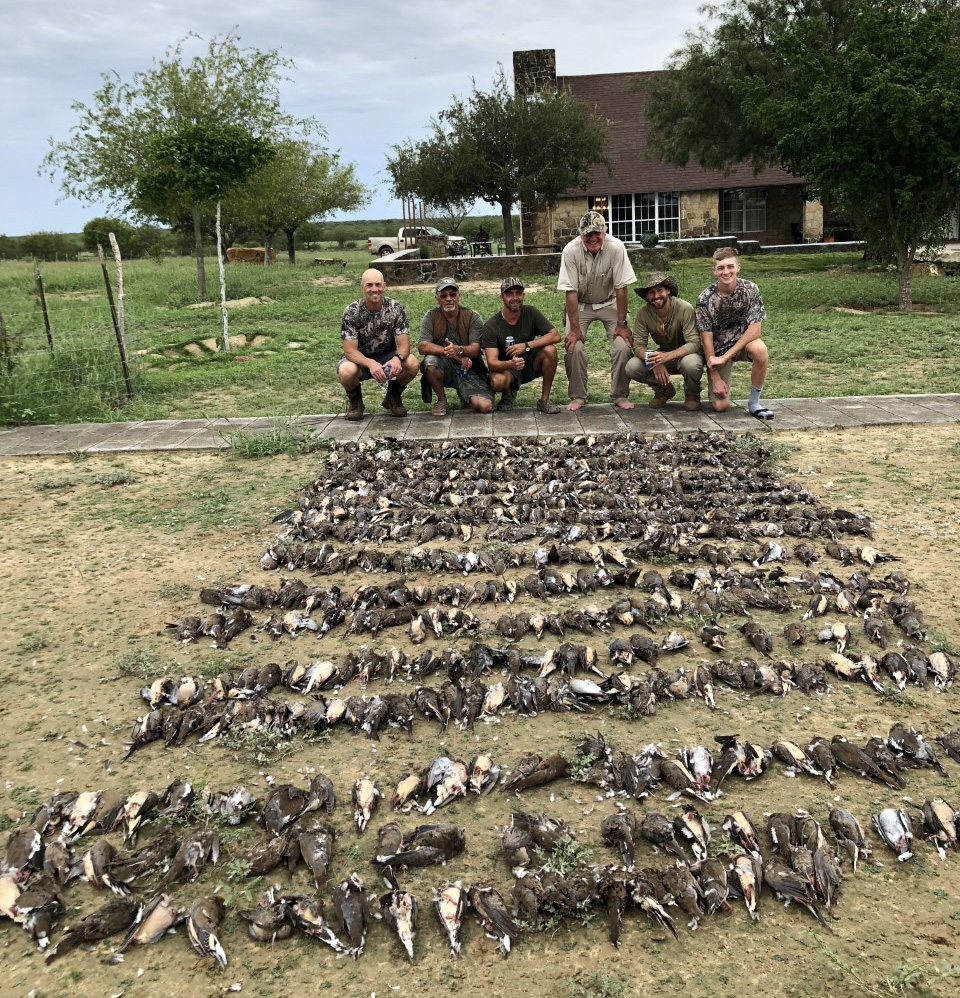 We have several sub-species of doves on our ranch with the White-Wing Dove being the most popular and highly sought-after of all the dove sub-species in North America. We have them in good numbers from early august thru mid-September and there are NO LIMITS on doves in Mexico. By the end of September, the White-Wings have normally ventured farther south leaving us with mostly Mourning Doves in large numbers.
Larry Newton Outdoors is the exclusive agent for hunts conducted on this ranch. While it has been managed primarily for Whitetail Deer hunts, the dove hunting has been progressively getting better and we expect that trend to continue into the future.
Our dove hunts in Mexico consist of 6 hunt sessions, 3 morning hunts and 3 afternoon hunts. We hunt water holes, feeding areas and established flyways between these areas and their roosting area all on the ranch.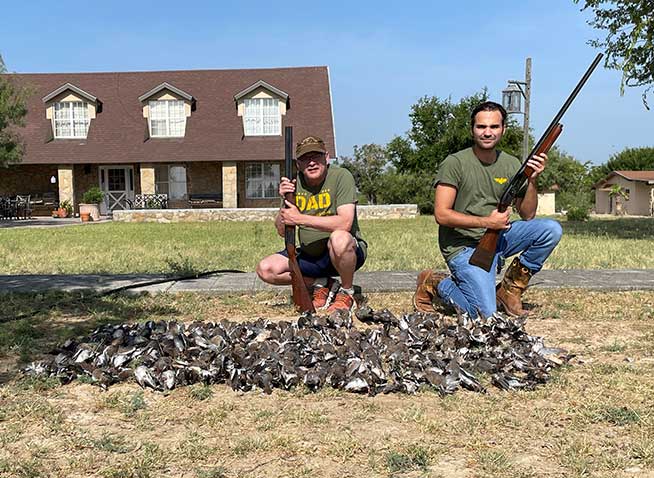 It can get quite warm during August and September, so we assign you to a shooting station in a shady area with a comfortable chair and provide plenty of fluids to see you thru the hunt session. Many of our shooting stations are within an easy walk from the lodge. You will want to dress appropriately in light-weight fabrics, those with 'wicking' qualities are preferred.
We use modern, semi-automatic shotguns in your choice of either 12 or 20 gauge and a "Bird Boy" is assigned to each hunter to retrieve your birds. If you prefer to bring your own shotgun, please let us know. We will need at least a 30-day notice in order to get a permit approved by the Mexican Army to bring your personal gun(s). You may bring up to two guns on the permit and up to 100 rounds of ammo for each gun.
We are located on the Mexican side of the border less than a one-hour drive from the International Airport in Laredo, TX. To get here, you will either fly or drive to the airport in Laredo where we will meet you and drive you to the ranch. We normally make our pickups there around 3:00PM, just after the arrival of the 2:30PM American Airlines flight from Dallas. If you prefer to drive to Laredo, park in the Long-Term Parking Lot at the airport. It is a well-protected place to leave your vehicle and costs only around $5.00/day. Pickups are made at the main terminal.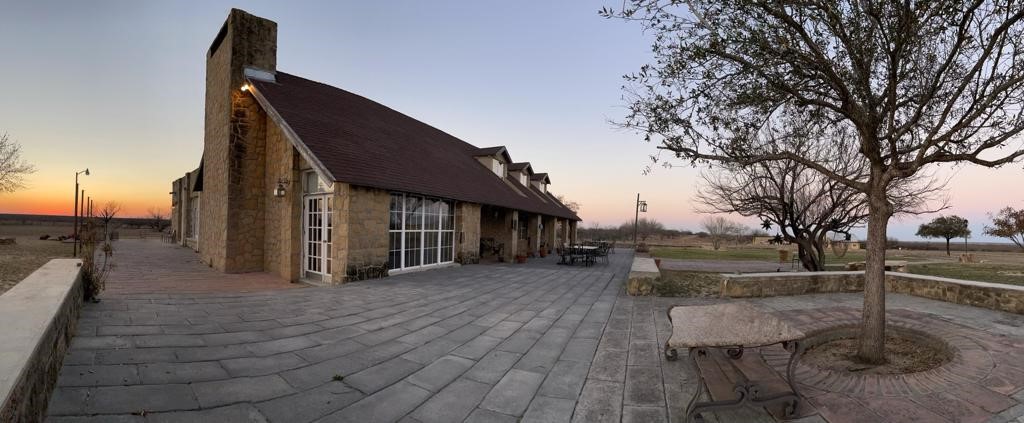 Lodging is provided in the main ranch house, where we maintain a permanent staff to prepare all your meals and provide for your other needs. The ranch house has 5 bedrooms and 4 baths with an additional 2 bedrooms and 2 baths in the adjacent guest house and all the amenities necessary for a very pleasant stay.
The typical itinerary for your dove hunt in Mexico is:
Day 1:

Pickup at the airport
Travel to the ranch (normally less than one hour)
Settle into your room at the lodge
Afternoon dove hunting session
Cocktail hour
Dinner
Days 2&3:

Full breakfast
Morning dove hunting session
Siesta
Lunch
Afternoon dove hunting session
Cocktail hour
Dinner
Day 4:

Full breakfast
Morning dove hunting session
Lunch
Drop-off at airport in Laredo
Our dove hunts in Mexico are priced at $1,800 for 3 days of hunting (6 sessions) and include lodging, meals, hunting license, use of our guns and pickup/drop-off at the airport in Laredo, TX.
Not included in the price is ammo $16.00/box of 25 shotshells.
Please contact me for current availability.
Email me at Larry@LarryNewton.com or call me at 270.293.6618