Gould's Turkey Hunting in Mexico
Gould's Turkey Hunting in Mexico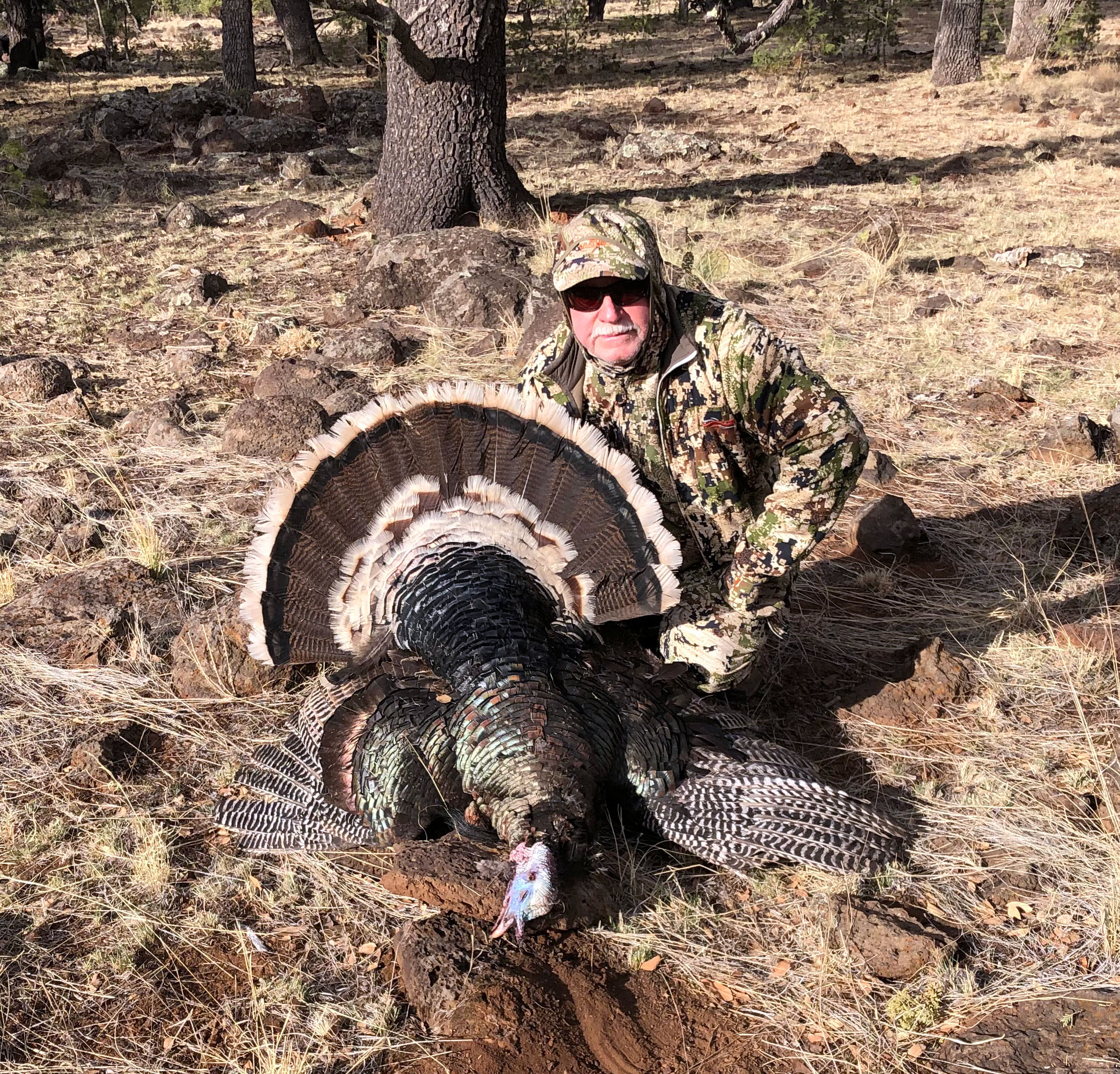 Gould's Turkey hunting in Mexico is my favorite due to the terrain and altitude where we hunt. We hunt the Gould's turkey in the state of Chihuahua, Mexico on ranches two to five hours west of Chihuahua City on cumulative leases of around 80,000 acres. Most of this land is above 6,000 ft. elevation in the Western Sierra Madre Mountains where we have excellent populations of Gould's turkey. Having ranches near Chihuahua City at lower elevations and ranches farther out at higher elevations enables us to have a fairly long season by hunting the lower elevations first and working our way westward as those ranches get hot and you are always on active birds.
Your Gould's turkey hunting accommodations will be in the ranch house of the ranch we are hunting during your hunt. Since most of these ranches are somewhat remote, the electricity may come from solar panels or generators or a combination of both. In either case, there is plenty of hot water for your shower and each of the houses are clean and comfortable. Our camp cook will provide delicious meals every day with the majority being traditional Mexican fare.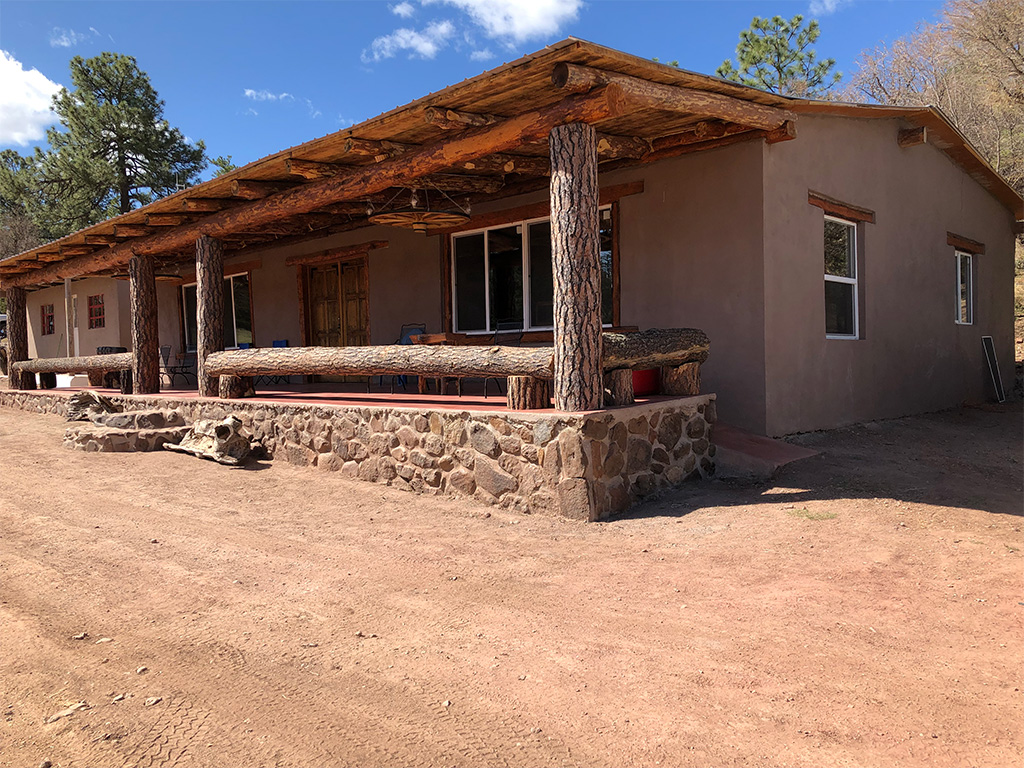 And don't forget the clean, crisp mountain air. You should be in pretty decent shape for this hunt simply due to the higher elevation and you will likely do quite a bit of walking as some of the birds are down in the canyons, some on the plateaus and others somewhere in between.
We limit our Gould's turkey hunts to groups of six to eight people offering four full days of hunting. Normally, we make four morning hunts and four afternoon hunts. Knowing the water holes is extremely important in hunting the Gould's turkey in this part of Mexico and we try to setup between the roost and a waterhole, then looking at several waterholes until we find birds. Calling skills are extremely important here. Our guides are excellent callers but, if you choose, you may do your own.
One thing that should be mentioned is that taking your Gould's in Mexico not only qualifies for your Royal Slam, same as taking one in the US but, is also one of the three birds you will need for your Mexican Slam.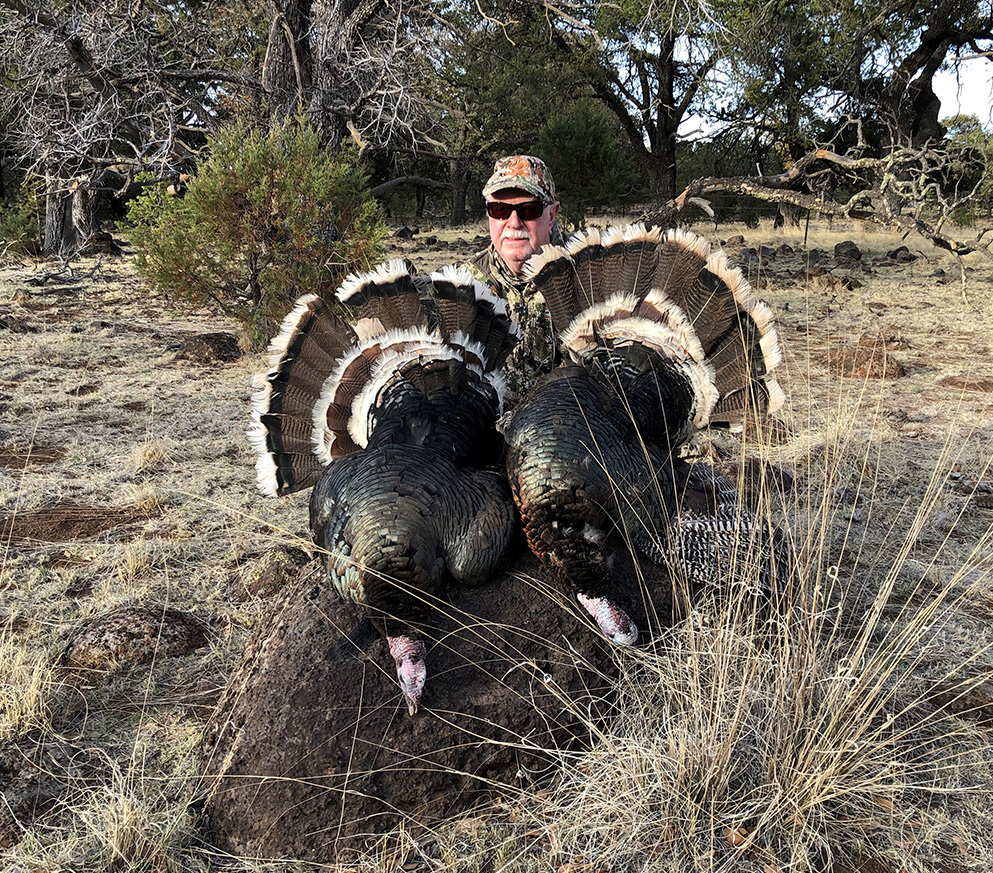 When you come to Mexico, you will fly into Chihuahua City, the capital of the state of Chihuahua. We will pick you up at the airport there and provide transportation to the ranch where your Gould's hunt will be conducted. At the end of your hunt, we will transport you back to the airport in Chihuahua City.
Please make your travel arrangements to arrive in Chihuahua City, Mexico (airport code CUU) around late morning or midday to provide adequate travel time to the ranch before dark. American Airlines operates flights between Chihuahua City (CUU) and Dallas (DFW).
When you come to Mexico to hunt Gould's turkey with us, we provide transportation to/from the airport in Chihuahua City as well as daily transportation on the ranch, lodging, meals, hunting license, 2 turkey tags, use of our shotgun and ammo, USDA approved preparation of your trophy and all documentation necessary to bring your Gould's trophy back into the US with you. These hunts are fully guided at a cost of $3,750 for 2 birds.
If you prefer to hunt with your own gun, we can apply for a gun permit for you. You may receive a permit to bring up to 2 guns with 50 rounds of ammo for each gun. The permit requires up to 2 months to process with an associated cost of $350.00 USD.
Please contact me for current availability.
Email me at Larry@LarryNewton.com or call me at 270.293.6618.
Please visit the links below for more information about additional turkey hunts.