Predator Hunting in Mexico
Coyote and Bobcat Hunting in Mexico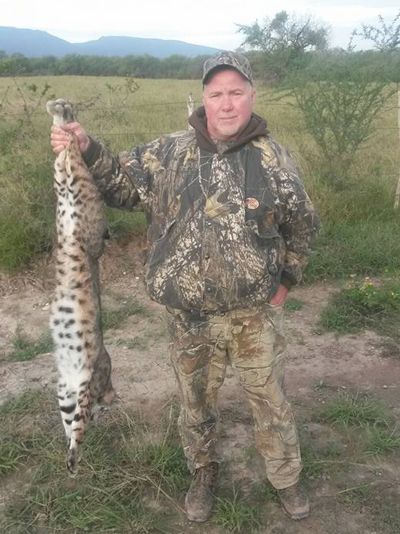 Wiley Coyote is a fun hunt anywhere you can find them. Follow that up with a Bobcat or two and you've had a fun hunt.
We hunt Coyote and Bobcat in the state of Nuevo Leon, Mexico about an hour north of Monterrey on cumulative leases of around 50,000 acres. Some of this land is caprock, but most of it is in the lower elevations on the Eastern Sierra Madre Mountains where we have excellent populations of Rio Grande turkey. We normally utilize our deer stands when we are looking for these wary animals. Varmint calls work really well around these stands with the Bobcats coming in 20 to 30 minutes behind the Coyote.
We don't try to make this too complicated, keep is simple and fun. We can make it so that you can chase a pig or varmint on just about any of our other hunts. In fact, we like it when you just want to take a break and shoot something different. When you are here on a dove, duck, deer or turkey hunt, all you have to do is tell us you want to take a break and we can go shoot a pig. Or Coyote. Or Bobcat.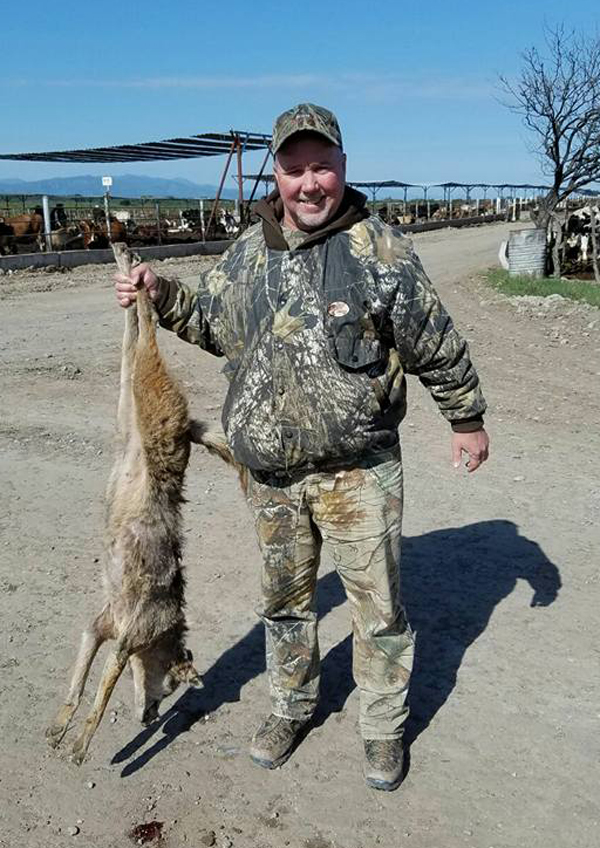 Or, if you just want to come down and have a fun hunt, we can mix up some Javelina, Feral Hogs, Coyote and Bobcat in any measure you choose. As a 'fun' hunt, we will set you up on any or all of these animals for three full days for $1,750. The price includes pickup and drop-off at the airport in Monterrey or Laredo, lodging, meals, hunting license, one tag, use of camp gun and ammo. Additional tags are available for $100 each, but you only need the tag if you are planning to bring the animal home with you.
Please contact me for current availability and pricing.
Email me at Larry@LarryNewton.com or call me at (270) 909-1049.