Osceola Turkey Hunting
Osceola Turkey Hunting
For several years, clients have asked me to find an Osceola Turkey hunt for them. I have avoided the question stating that I just hadn't found the outfitter for who I wanted to book their hunts.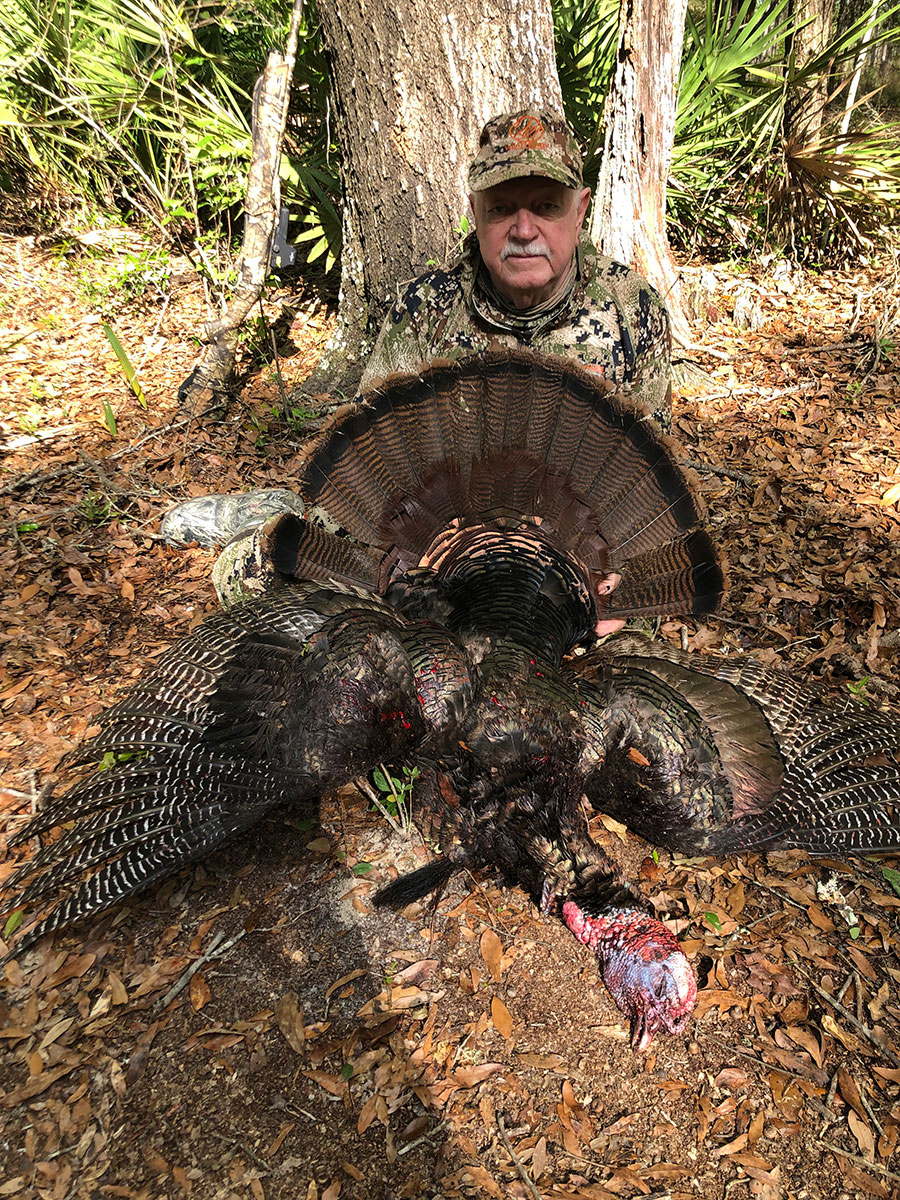 To be clear, there are a lot of really good guides and outfitters in FL offering Osceola Turkey hunts. I've hunted with a few of them and have finally found the one I feel is perfect for my clients. So, we agreed that I could have a block of the season where I could have my clients hunt and with me in camp helping things along.
We offer a fully guided hunt, lodging, meals and transportation at a cost of $2,900 for one bird. For those desiring to fly into Gainesville, I will pick you up at the airport and take you back after your hunt. License and tags may be purchased online from FWC's website
Our hunts are conducted in Levy County, approximately 20 miles SW of Gainesville. Lodging is a 2BR, 2 Bath cabin with a kitchen and dining room. The Living Room is a trophy room which contains a great collection of hunting memories from all over the world. The cabin is well kept, very clean, and the food is excellent. The grounds and equipment are all kept in excellent condition.
Many people question whether these birds are Eastern or Osceola. By definition, they are Osceolas. The Florida Fish and Wildlife Conservation Commission and The National Wild Turkey Federation reached an agreement to designate those birds taken in a certain portion of the state as Easterns and the other portion as Osceolas. Birds taken in that portion of the state within or south of the line formed by the counties of Dixie, Gilchrist, Alachua, Union, Bradford, Clay and Duval, shall be designated as the Osceola subspecies. All birds taken in the counties north of that line shall be designated as Easterns. Levy County is south of that line.
Our Osceola hunts are conducted on the 600 acres surrounding the cabin as well as other private lands nearby. We do not spend a lot of your hunting day driving from one property to another…everything is close. We hunt primarily from ground blinds with decoys and we do the calling but, we are always open to doing it 'your way' to ensure that you have a truly great hunting experience. You may hunt with shotgun or bow.
This is an idyllic hunt you will always look back on with fond memories.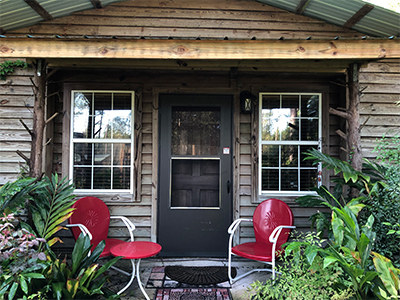 Please contact me for current availability.
Email me at Larry@LarryNewton.com or call me at 270.293.6618.
Please visit the links below for more information about additional turkey hunts.